What makes mobistorage the leading mobile self-storage provider in Subiaco?
The convenience and exceptional customer service we offer at mobistortage is why we are a leading self-storage provider in Subiaco. At Mobistorage, we have changed the way storage works in Subiaco and surrounding suburbs. Our convenient solution puts you in control and removes the hassles that come with traditional self-storage.
We cater our self-storage options to both residential and business requirements. Helping you store valuables safely, or make space around your home or office, with a wide selection of home storage units. To make achieving your self storage dreams even easier, we also offer mobile storage containers in a variety of sizes. These can be stored at your home or office if you need to get hold of your stored items regularly, or taken to our self storage Perth, WA facility, for safekeeping.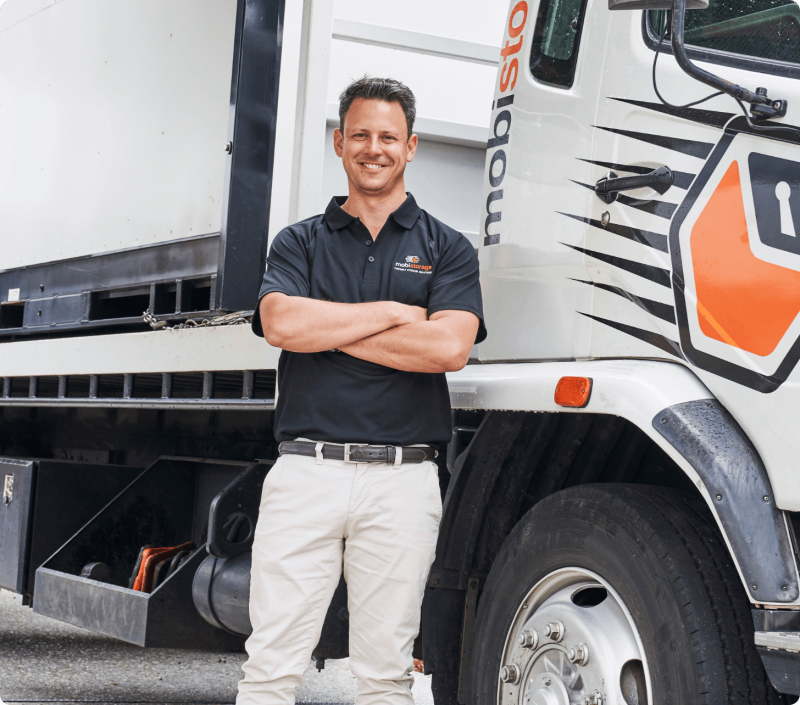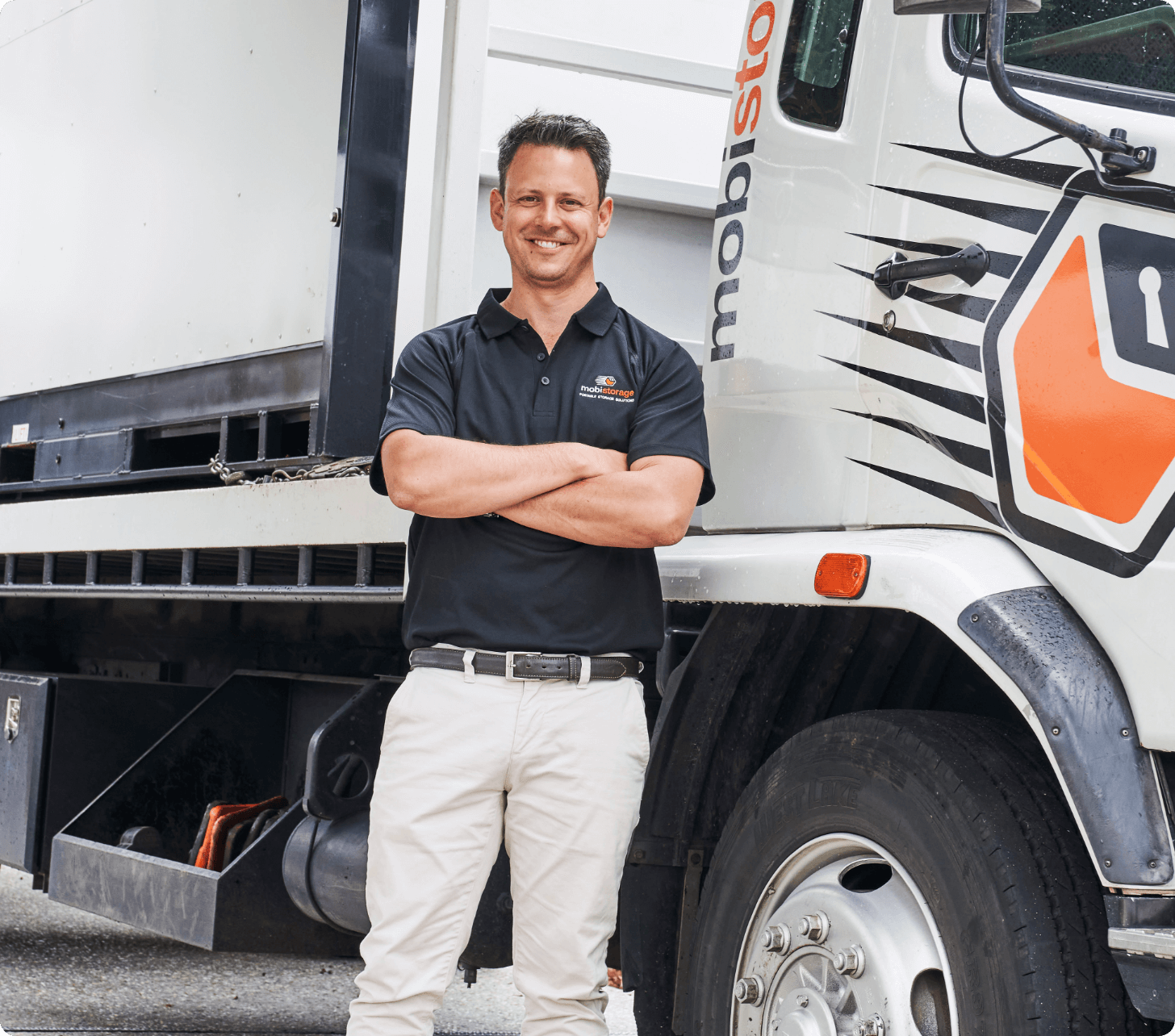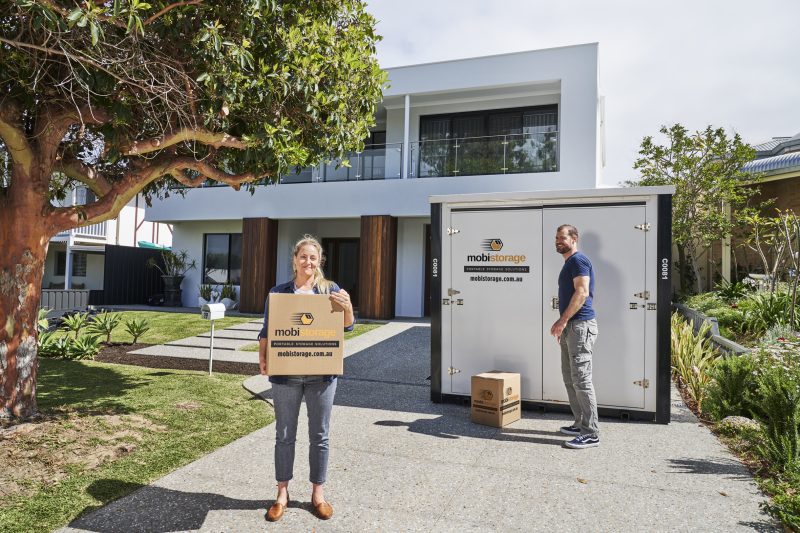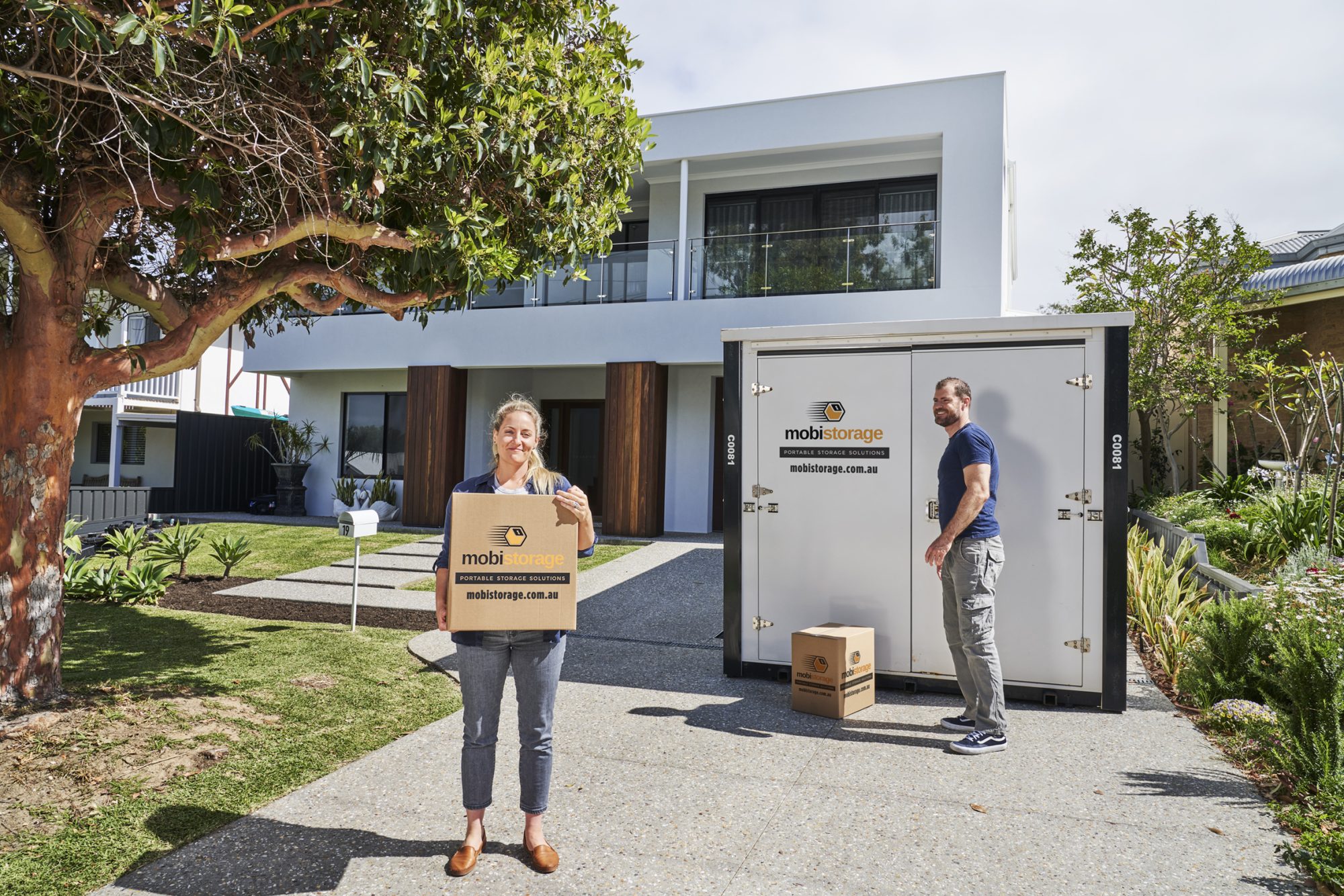 Personal & Commercial Storage Needs
For personal self-storage, mobistorage provides self-storage units for all manner of storage situations. Our personal clients use our self-storage services when:
Death has brought the need for old possessions, or heirloom items needing to be stored.

Divorce necessitates the self-storage of items while stability returns.

Downsizing requires a convenient home storage solution for contents and possessions.

Relocating brings the need for storage while decisions are made about new long-term living arrangements.
Often, businesses in the Subiaco area require our storage units for:
Off-site secure archive storage.

Event goods and supplies require storage space that business premises lack.

Excess or overstocked goods that require expanded temporary storage.

Storage for office relocation around the Perth area.
Long-Term Self Storage in Subiaco
Mobistorage provides long-term mobile self-storage services in Subiaco and all across the Perth Metro area.
If you need storage for your belongings for an extended period of time, look no further than mobistorage, Perth's leading mobile self-storage company.
Perhaps you've been offered a contract overseas, or you're taking an extended vacation with a house full of goods you don't want to part with. Whatever your storage requirements, mobistorage offers cost-effective, convenient mobile self-storage solutions to residents in Subiaco. Once you've packed your storage unit, give us a call and we'll transport it to our Perth self-storage facility, where we'll keep it for as long as you require. When you're ready to retrieve your belongings, contact us and we'll arrange for your mobile storage unit to be delivered to your new home, ready for you to unpack and move in. It's that easy.
Contact our expert Perth self-storage team for details of how our storage solutions can create the benefit you need.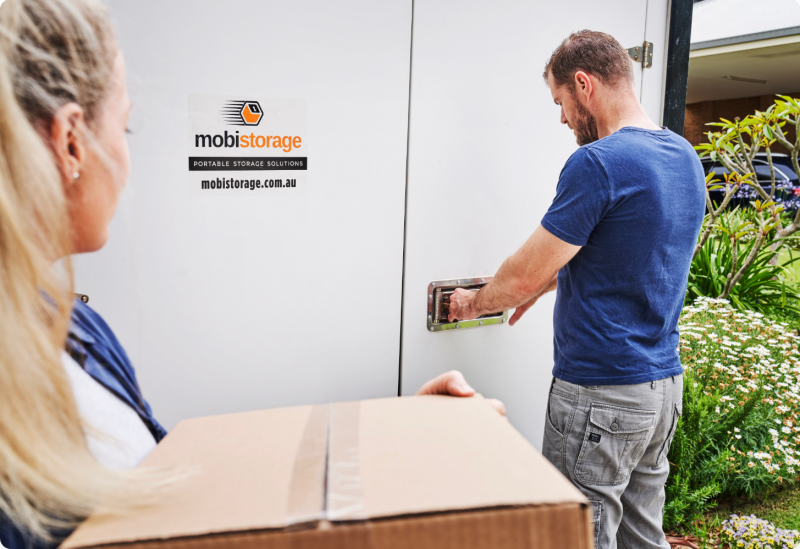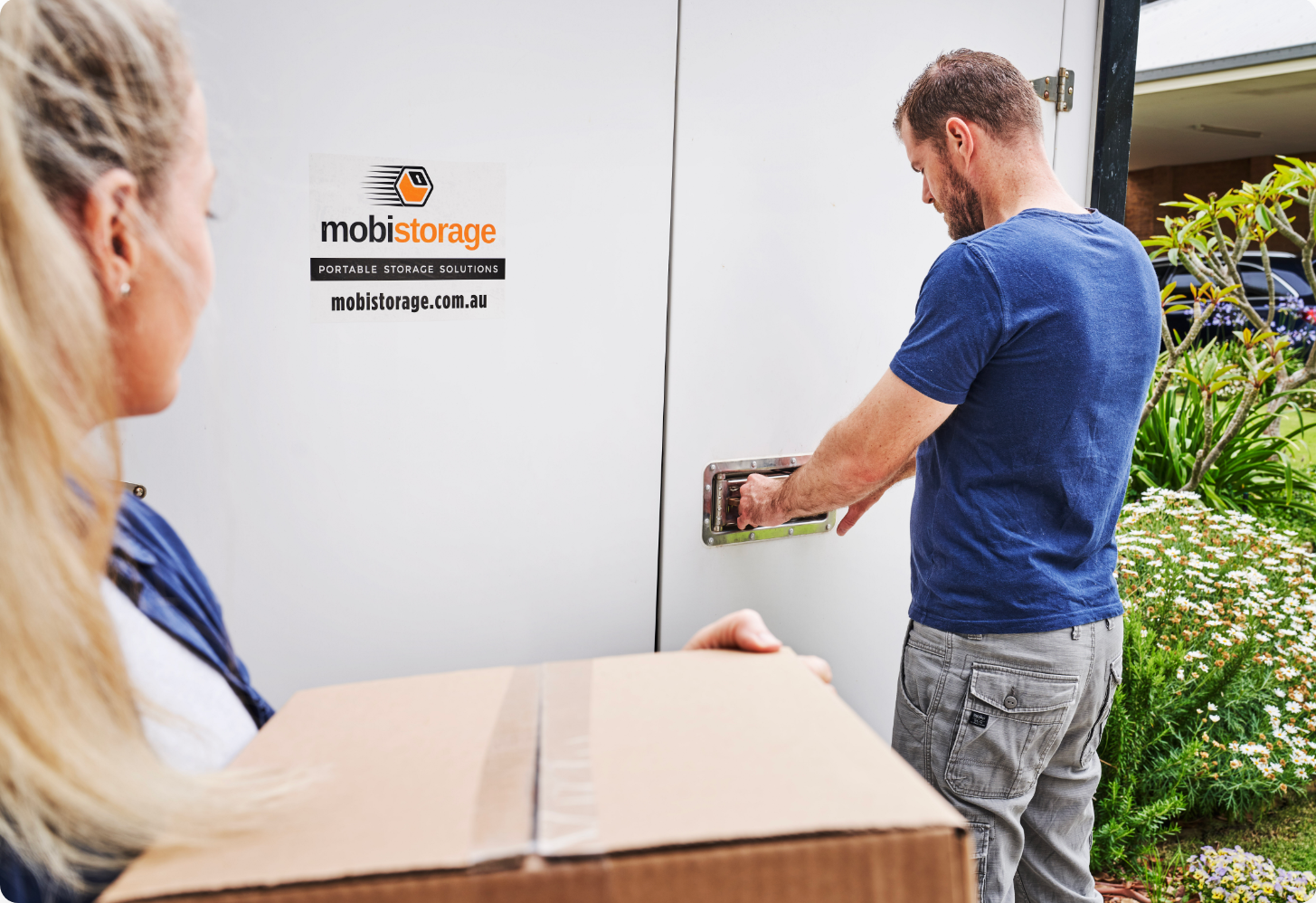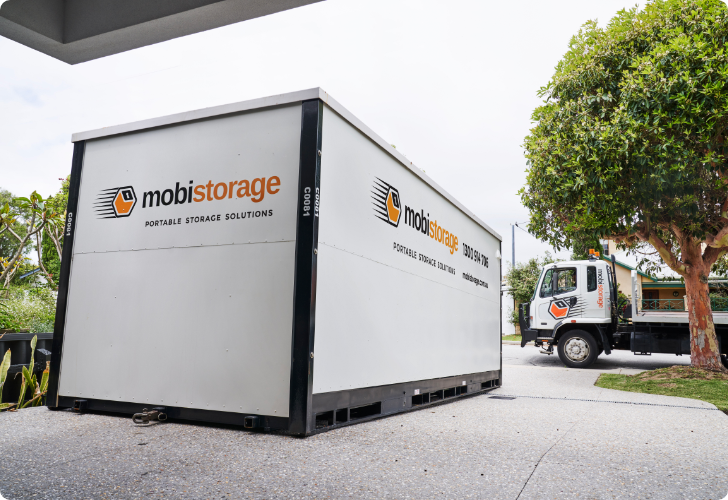 Store with Confidence in Our Secure Self Storage Units
When it comes to choosing the right storage solution for your personal or business self-storage needs, anywhere in and around Perth, look no further than mobistorage. We offer highly secure, fire-proof, weather-proof and pest-proof mobile storage lockers that are easy to pack and store your goods securely. Our self-storage units come in three convenient sizes so you only pay for the space you need. Talk to us about our self-storage solutions today.
Self storage during DIY removals

Self storage while you move around Perth

Simply creating more space with self storage

Self storage units for your worksite
Get in touch for storage in Subiaco
Are you looking for a hassle-free storage solution in Subiaco? At mobistorage, we offer mobile self-storage units that can be delivered right to your doorstep. With just a quick call or quote request, our team will coordinate the drop off and pick up of your storage unit to and from your location. It's that easy. Get in touch with us today by calling 1300 914 706 or get a quote now.