Our storage boxes are built to last
Store your goods with confidence. Our storage containers are the sturdiest on the market. Have peace of mind knowing your goods are safe and secure.

Heavy-duty steel frame
Our storage containers are made of heavy-duty steel meaning your items will be kept safe & secure.

Breathable air vents
Our containers are weather proof but also feature breathable air vents.

Bamboo wood flooring
Our containers feature top quality & durable bamboo wood Flooring.

Light-weight design
Our storage containers are light-weight in design to help keep things quick and easy!

Weather proof
All of our containers are 100% weather proof – ensuring your items are kept safe.

Pest & vermin proof
Your precious items are kept secure in our pest & vermin proof containers.

Water proof
Caught in a storm? Don't stress as our containers are 100% water proof.

Fire proof
Our containers are fire proof – ensuring your items are safe no matter what happens.
Rust resistant
Our containers are rust-resistant to give you even more peace of mind.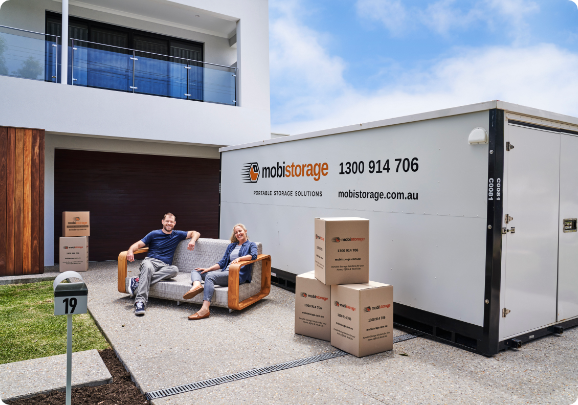 Choose from one of our premium storage containers
Built from heavy duty steel, but with a fraction of the mass of a standard shipping container, our storage containers provide a safe, secure and convenient solution to all your storage requirements. Available in three convenient sizes, there's a container to suit your needs and you won't be paying for space you don't need.
You can store with confidence knowing that your goods are protected by our sturdy, weather- and pest-proof containers whether at your home or business premises, or out on the jobsite. If you don't require regular access to your stored goods, you may choose to store your container at our secure storage facility in Welshpool.
Mobistorage caters for all your moving and storage requirements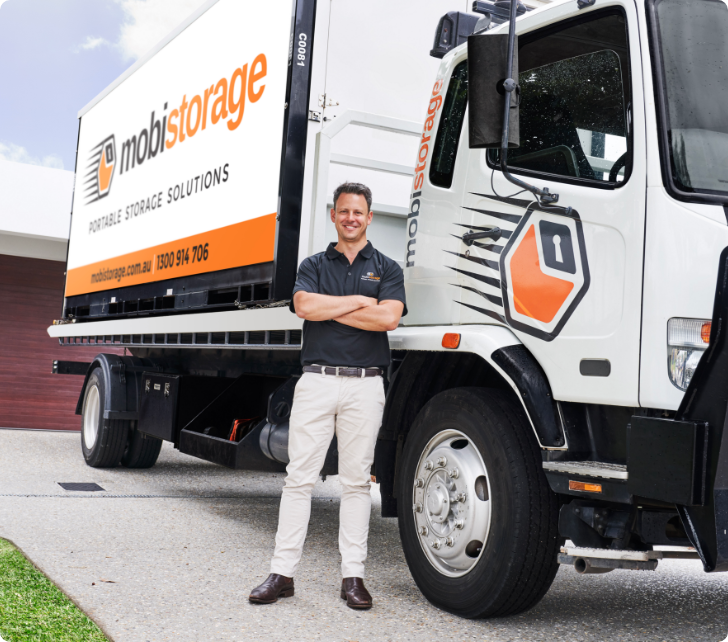 Save time and money
You only pack the container once so there's no double handling saving you valuable time. Because you pack the storage unit yourself there's no costs normally involved like hiring removalists or renting a truck or trailer.
Health and safety
The health and safety of our customers and staff is paramount. Have peace of mind knowing your goods will always be treated with the utmost care while you are using our self storage facilities.
Convenient moving
Our containers are here to make your move around Perth easy. We deliver one of our mobistorage containers to you, you pack it onsite and we can deliver it to your new home on a nominated date. If you're not ready for your mobile storage container to be delivered right away, you can store it onsite at our secure storage facility in Welshpool.
Still have questions?

Check out our FAQs or get in touch with our friendly team.
If your question isn't on our list, please get in touch with our friendly team who will gladly help out. We've been in the moving and storage business for years, we know what works, what doesn't and what to do to get the best possible value from your storage. Our team has plenty of knowledge and experience and we're always happy to provide moving and storage advice.
Get a quote on your self storage needs