How Mobistorage
Self Storage in Mount Hawthorn
Works
Step 1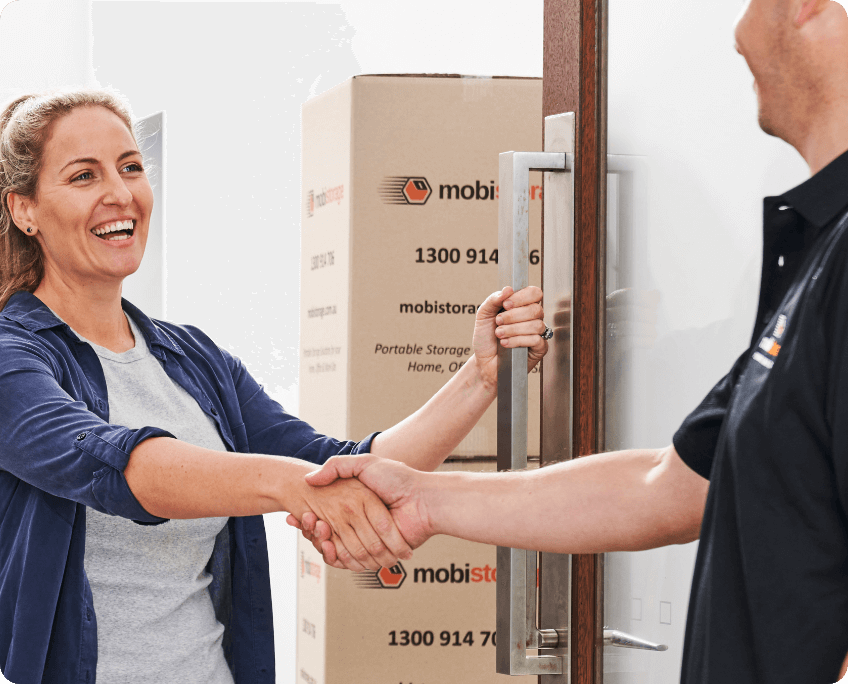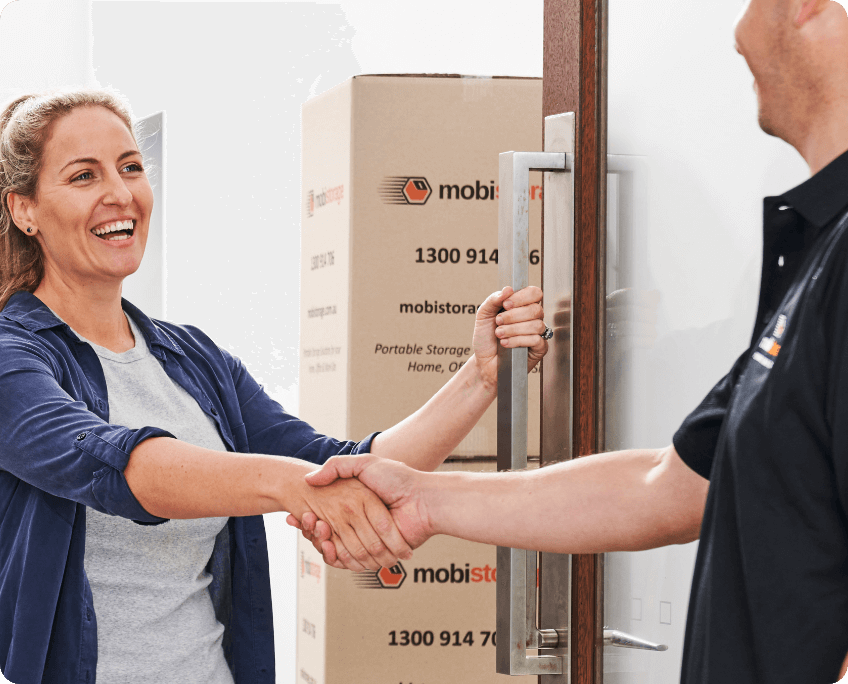 We'll deliver your
mobile storage container
Our friendly team will help you find the ideal mobile storage container to suit your self storage needs. We'll deliver your mobile self storage container to your home or business in Mount Hawthorn.
Step 2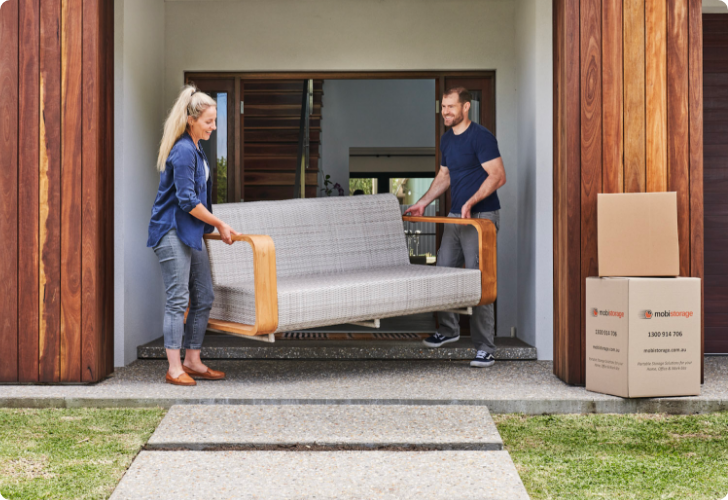 You load up your
mobile storage container
With your mobile self storage container conveniently delivered to your door, you can take as long as you like to pack and load it with goods. Check our FAQ section or talk to our friendly team for tips on how best to pack your items to ensure they stay safe and sound while in storage in Mount Hawthorn.
Step 3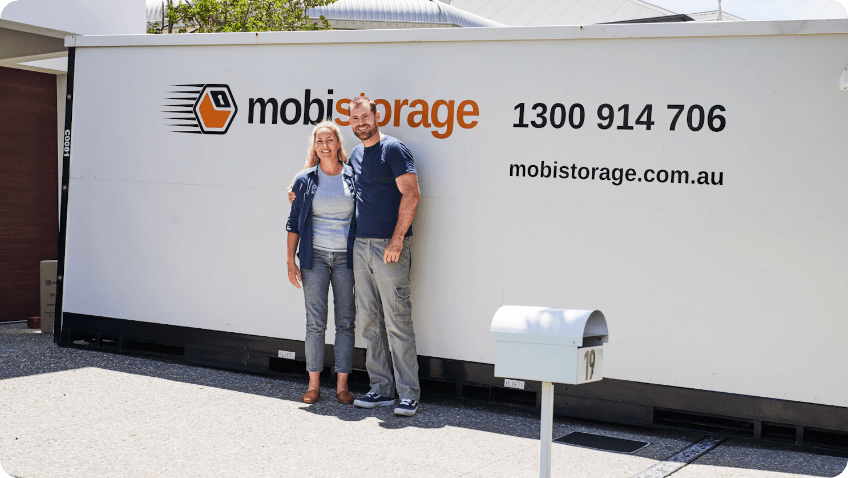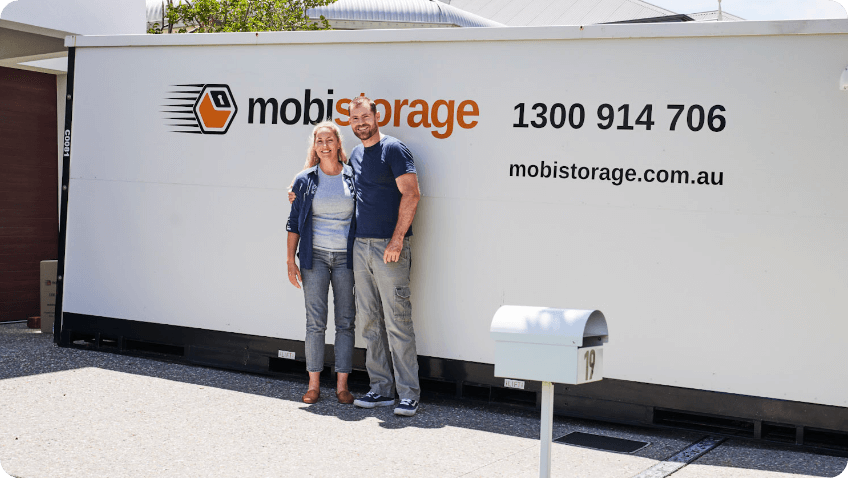 Keep your
self storage container
on site or let us store it for you
Mobile self storage gives you the freedom to choose between storing your items on-site at your home or business or at our state-of-the-art storage facility. Hold onto your mobile storage container for as long as you need to. Need more space at your place? No problem. Simply give us a call, and we'll collect your self storage container from your Mount Hawthorn address and store it at our secure self storage facility. You decide whether you want to store it at your own preferred location or at our storage facility.
About Mobistorage
Self Storage
in
Mount Hawthorn
With three different sizes of mobile self storage containers to choose from, Mobistorage makes it easy for you to achieve your self storage goals. We are a Western Australian-owned self storage company providing first-rate customer service and reliable self storage solutions in Mount Hawthorn. Let us take care of all your residential and business self storage requirements, helping you to store valuables safely and make space around your home or office. Our mobile storage containers can be stored at your home or office in Mount Hawthorn, making it simple to get hold of your stored items regularly, or taken to our self storage facility for safe keeping.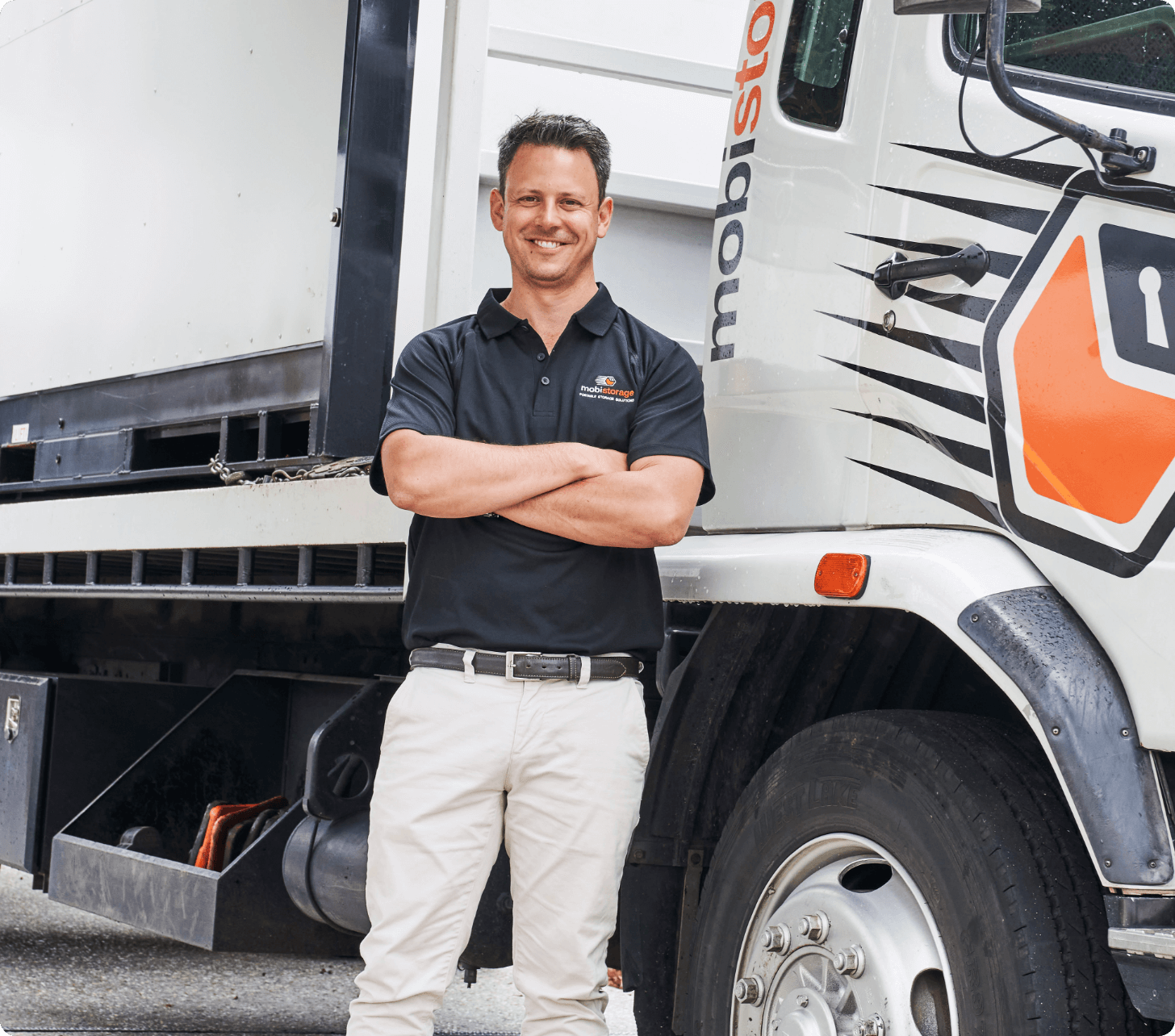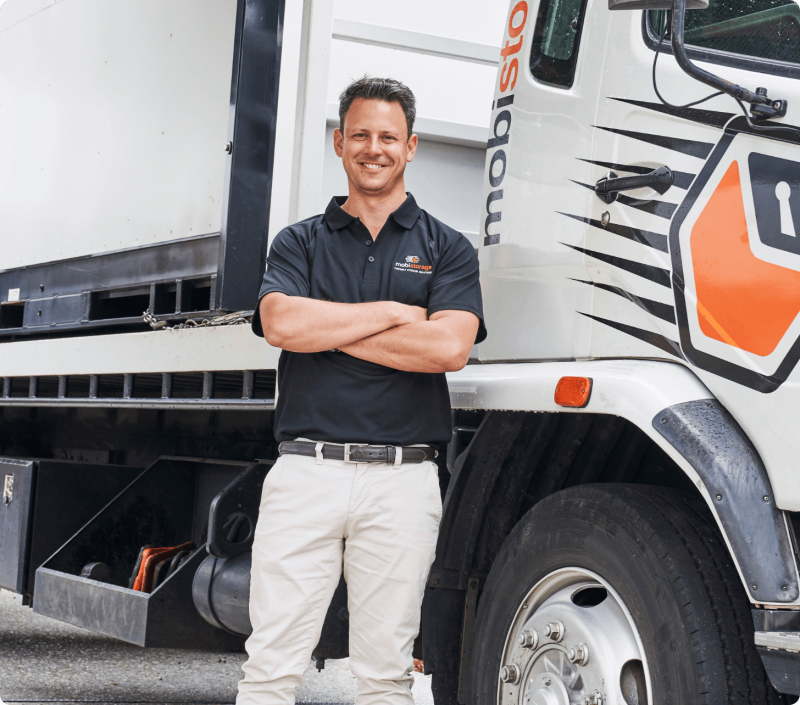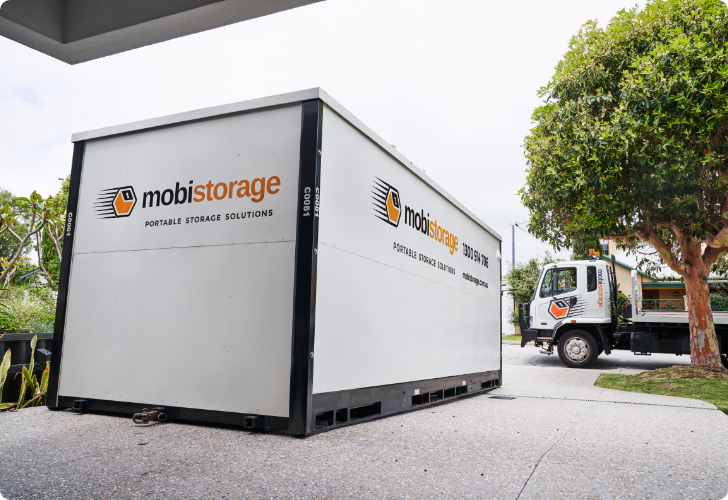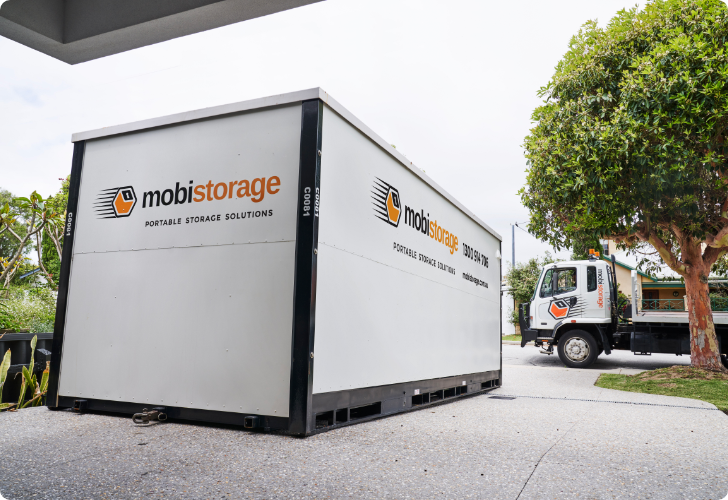 Our Mobile
Self Storage containers Storage
Make Storage in
Mount Hawthorn
Easy
We've got the ideal self storage solution for all your personal or business self storage needs in Mount Hawthorn. Our mobile storage containers come in three convenient sizes, so you only pay for the space you need. Easy to pack and store, highly secure, fire-, weather- and pest-proof, our mobile self storage containers are ideal for:
Self storage during DIY removals

Self storage while you move around Mount Hawthorn

Simply creating more space with self storage

Self storage containers for your Mount Hawthorn worksite
For Mobile Self Storage in Mount Hawthorn, Talk To Our friendly Team Today. 
We've been providing
self storage
solutions to people in
Mount Hawthorn
for years now and it's safe to say that we know a thing or two about
storage
. Reach out today, we'll gladly answer any questions you may have.
Mobile Self Storage
in
Mount Hawthorn
If you're after mobile self storage solutions in Mount Hawthorn, we've got just what you need. Our self storage containers offer a secure, convenient and cost effective alternative to many traditional self storage containers available in Mount Hawthorn. Operating from our secure self storage facility conveniently located in the industrial area of Welshpool, our self storage network spans the entire Perth Metro area including Mount Hawthorn.
On-Site
Mobile
Self Storage
in
Mount Hawthorn
We take the stress out of self storage in Mount Hawthorn. Why bother rushing around, packing boxes, arranging transport and/or removalists to pick everything up and then rushing to get things into your self storage container, and always being pressed for time? Save time and money with Mobistorage. 
With our mobile storage solutions, there's no need to buy and pack boxes or hire trucks or vans to help you move and you don't have to make trips back and forth to drop anything off at your self storage container. If you're a Mount Hawthorn resident or business owner, we'll bring your self storage container right to your home or business premises. You can take your time packing everything into your mobile storage container and keep it on-site as long as you want.
Self Storage
Reduces Stress for
Mount Hawthorn
Renovators
Are you keen to revamp your tired old bathroom, create your dream kitchen, add a second storey to accommodate your growing family or open up living space to have the ultimate entertaining area at your Mount Hawthorn home? With Mobistorage self storage solutions, you can finally get your renovations sorted with minimal hassle. 
Mobistorage offers the perfect self-storage solution for Mount Hawthorn home/business owners and renovators. Our mobile storage containers are ideal for storing furniture, boxes, and belongings while your renovations are happening. 
Take the stress out of your renovations in Mount Hawthorn with Mobistorage self storage containers. All our mobile storage containers are fire- weather- and pest-resistant and designed to protect your belongings from dirt and damage while freeing up space so your home/office remains liveable and clutter-free. 
Plus, you can choose where to store the storage container too—simply keep the mobile storage container on-site at your Mount Hawthorn home or business or safely store your container for a longer term at our secure self storage facility in Welshpool, Perth.
Call Us Today!
Feel free to give us a phone call, send us a message through our email, or text message and make sure to leave your name and other details, so we know what storage solutions to provide you. Our specialists can also provide you with quotes , so you know how much to expect on the storage unit that you are eyeing.
You can also check our website and message us for any enquiry through our contact form and our team will immediately assist you with your storage needs, including the type and the size of the storage facilities that we have all over Perth WA.
Get a quote on your self storage needs