How Mobistorage
Self Storage in Cottesloe
Works
Step 1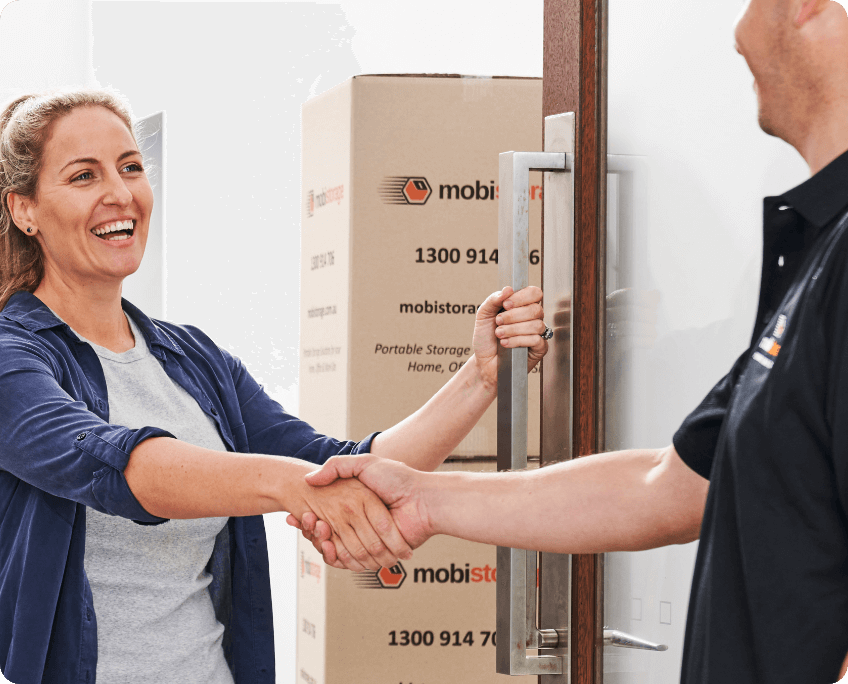 We'll deliver your
mobile storage container
We'll help you find the ideal mobile storage unit from our range to suit your self storage needs. We'll deliver your mobile self storage unit anywhere in Cottesloe and surrounds.
Step 2
You load up your
mobile storage container
Take as long as you need to pack your mobile self storage unit. Check out our FAQ section or talk to our friendly team for tips on how best to pack your items to ensure they stay safe and sound while in storage in Cottesloe.
Step 3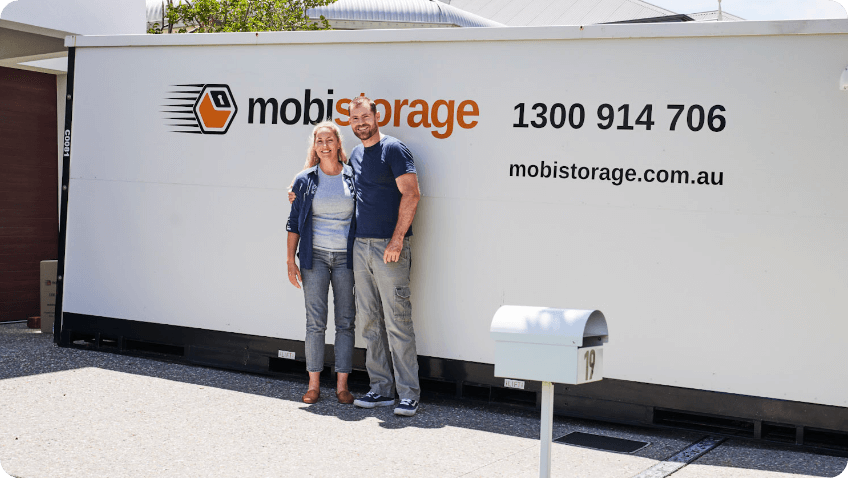 Keep your
self storage container
on-site or let us store it for you
You can keep your mobile storage unit on-site at your home or business for as long as you need to. If you need more space at your place, simply give us a call and we'll collect your self storage unit from your address in Cottesloe and store it at our secure self storage facility.
About Mobistorage
Self Storage
in
Cottesloe
We're a Western Australian-owned self storage company providing exceptional customer service and reliable self storage solutions. Mobistorage is a leading provider of self storage in Cottesloe. Whether you need residential or business self storage in Cottesloe, we'll help you to store your valuables safely and make space around your home or office. With three different sizes of self storage units to choose from, it's easy to find one that suits your storage requirements. Achieve your self storage goals with our mobile storage containers which can be stored at your home or office in Cottesloe to give you regular access to your stored items, or taken to our self storage facility for safe keeping.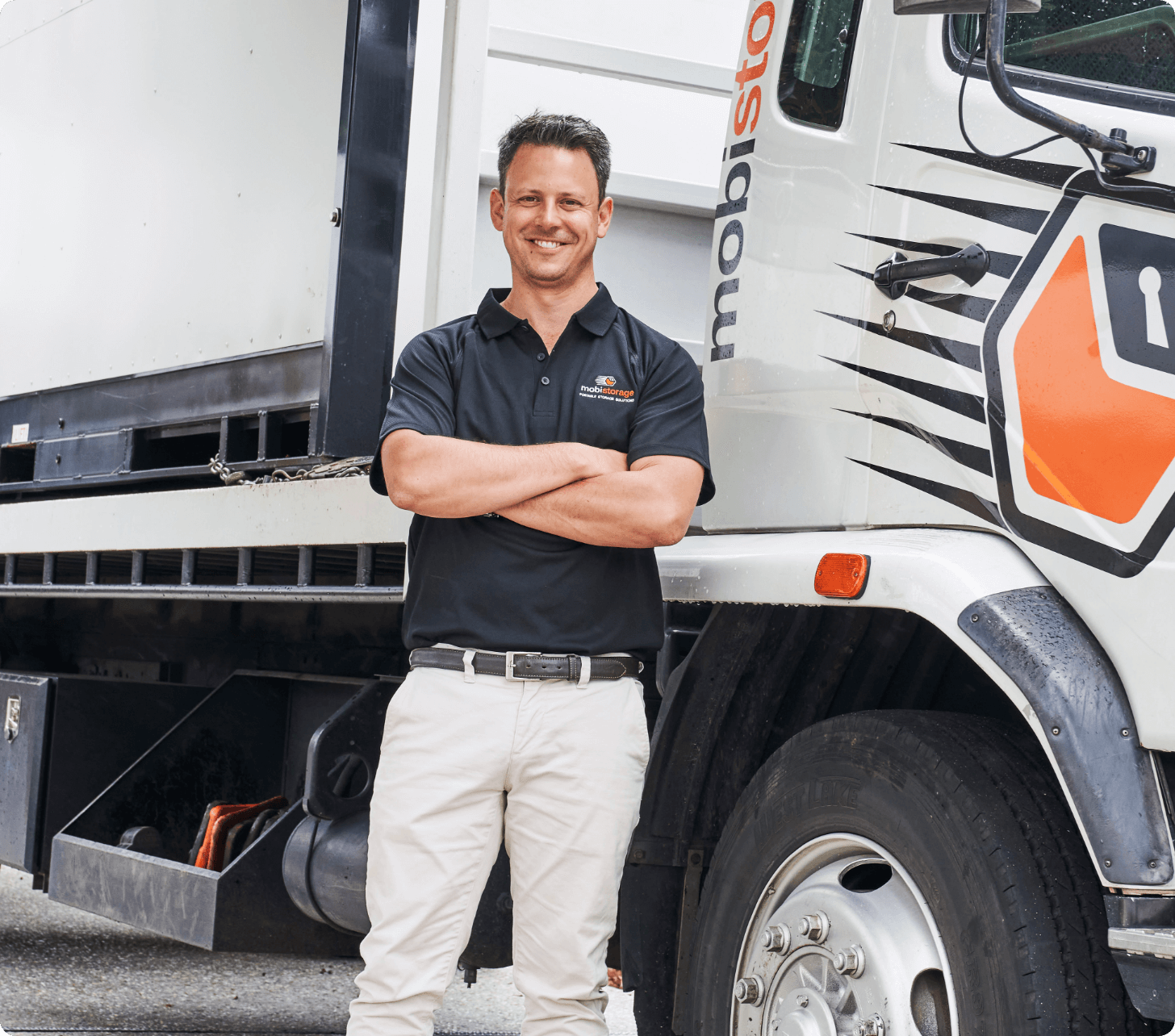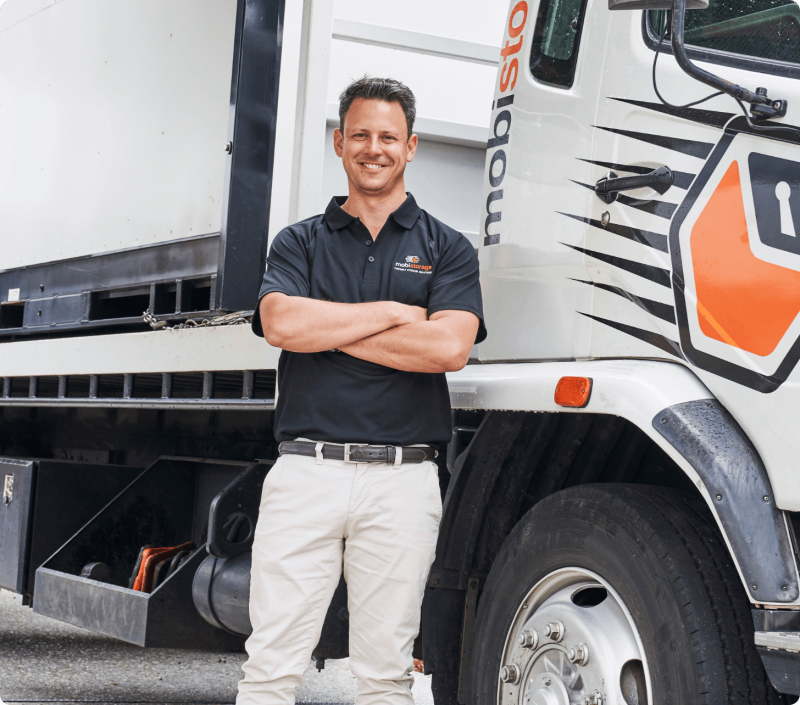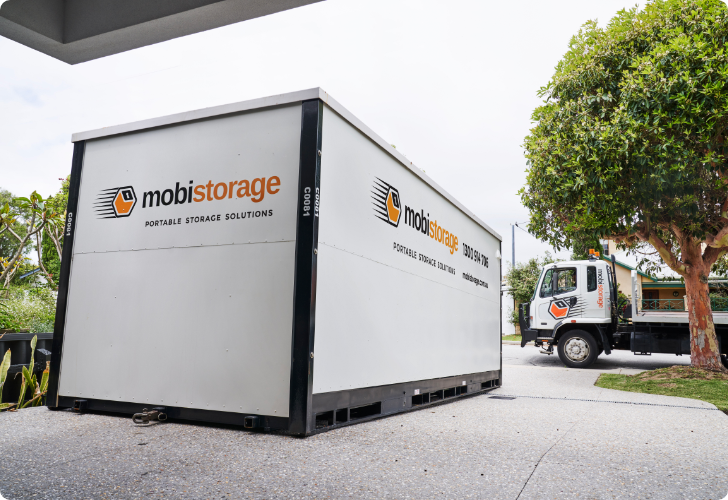 Our Mobile
Self Storage Units
Make
Storage
in
Cottesloe
Easy
Find the right self storage solution for your personal or business self storage needs in Cottesloe with Mobistorage. Our highly secure, fire-, weather- and pest-proof mobile storage containers are easy to pack and store. Plus our self storage units come in three convenient sizes, so you only pay for the space you need. Talk to us about the best possible self storage solution to suit your needs. They are great for:
Self storage during DIY removals

Self storage while you move around Cottesloe

Simply creating more space with self storage

Self storage units for your Cottesloe worksite
Looking for Mobile Self Storage in Cottesloe? Get in touch with our friendly team today.
We draw on years of experience helping people in
Cottesloe
with
self storage
solutions, and we'll gladly answer any questions you may have.
Mobile Self Storage
in
Cottesloe
Looking for mobile self storage solutions in Cottesloe? Our self storage units offer a secure, convenient and cost effective alternative to many traditional self storage units available in Cottesloe. Our secure self storage facility is conveniently located in the industrial area of Welshpool and our self storage network spans the entire Perth Metro area including Cottesloe.
On-Site
Mobile
Self Storage
in
Cottesloe
We take the stress out of self storage. No more rushing around, packing boxes, arranging transport and/or removalists to pick everything up and then rushing to get things into your self storage unit, and always being pressed for time. 
You save time and money with Mobistorage, as there is no need to buy and pack boxes or hire trucks or vans to help you move and you don't have to make trips back and forth to drop anything off at your self storage unit. If you're a Cottesloe resident or business owner, we'll bring your self storage unit directly to your home or business premises. You can take your time packing everything into your mobile storage unit and keep it on-site as long as you want.
Long Term
Mobile Self Storage
in
Cottesloe
If you need to put your goods into long term storage, look no further than Mobistorage—the leading mobile self storage company in Cottesloe.
Perhaps you've been offered a position overseas or you're going on an extended holiday and have a household full of goods that you don't want to part with—whatever your storage needs, Mobistorage in Cottesloe provides cost effective and convenient mobile self storage solutions.
Our mobile self storage units are made from heavy duty steel and finished with bamboo laminate. They are specifically designed to allow sufficient air flow through the unit while keeping the fire, water and pests out. So, you'll have peace of mind knowing that your goods remain in their original condition, no matter how long they remain in self storage.
Once you've packed your storage unit, give us a call and we'll take it to our self storage facility in Cottesloe where we'll keep it for as long as you need us to. When you're ready to get your goods back, get in touch, and we will arrange for your mobile storage unit to be delivered to your new property—all ready for you to unpack and move in.
Need regular access to your stored items? No problem, simply keep your mobile storage unit on your property. Call us when you no longer need it, and we'll come around and pick up the empty storage unit.
Get a quote on your self storage needs