How Mobistorage
Home or Business Removals
Works
Step 1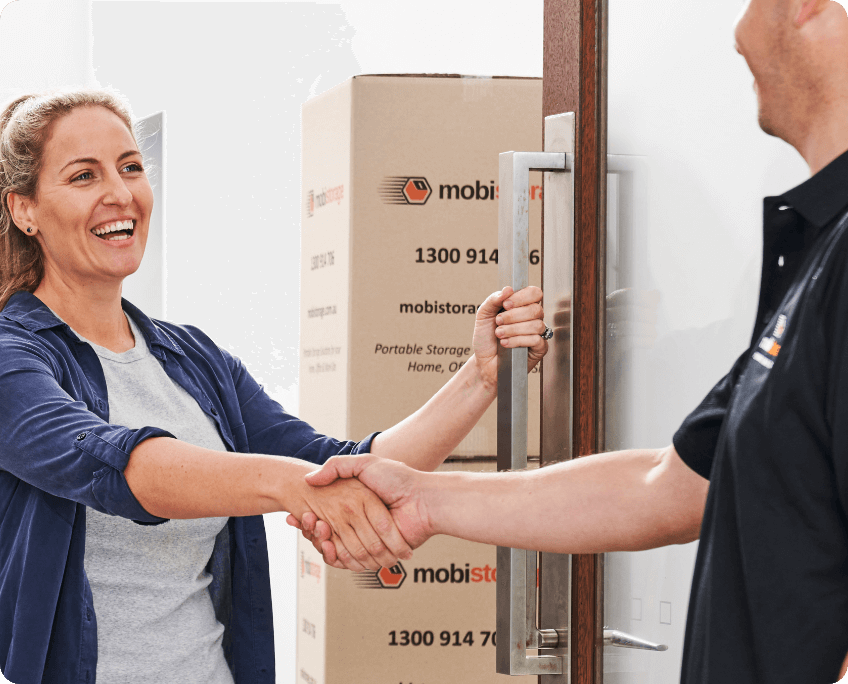 We'll deliver
your
mobile storage/removal container
anywhere in
Floreat
Our mobile storage units are ideal for all your business or home removal needs. Simply choose the size you need, and we'll drop your mobile storage unit off anywhere in Floreat.
Step 2
You pack your
mobile storage/removal container
and get ready to move.
You'll be able to take as long as you need to pack your things into your mobile storage unit. No need to cram it all in in a single morning or afternoon. We'll help you move your whole house or business across the country, or a few items to move around the corner. We've got everything you need for smooth removals across Floreat.  
Step 3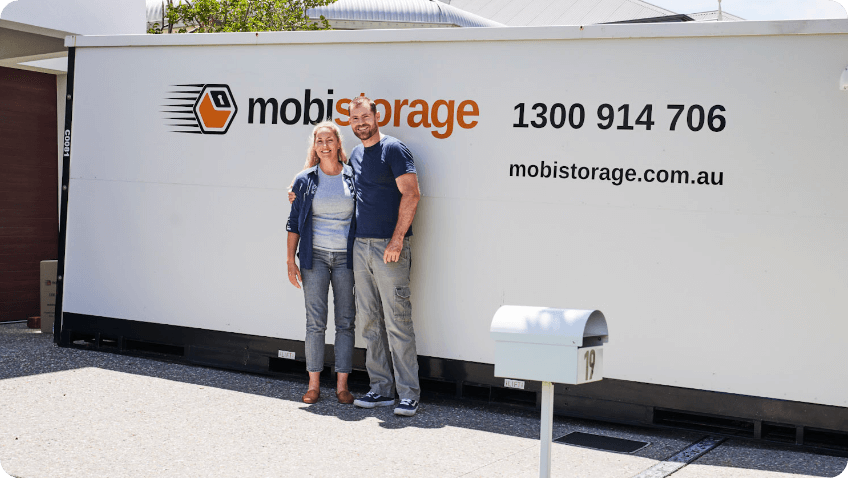 We'l
l collect the
removal container
and deliver it to your new address
When you're ready to move, simply give us a call, and we'll move your container to your new address. Trust our team with all your home or office removals around Floreat.  
About MobiStorage
Removals Floreat
Whether you're after business and residential/home removals in Floreat, we make home or office removals easy. As a Western Australian-owned and operated removalist business in Floreat, we provide exceptional customer service making your business or home removals go as smoothly as possible. Our versatile and durable mobile storage boxes are available for hire in a variety of different sizes and are ideal for moving your whole home or office across the country or doing smaller removals in and around Floreat. Your home or office removal could not be simpler. We'll deliver your mobile removal/storage container wherever you need it. And you'll save money on your removal by doing the packing yourself. Plus, you can take all the time you need to load your mobile storage/removal container, then simply let us know you're ready to move and our Floreat removals team will pick up your container and move it to your new address for you.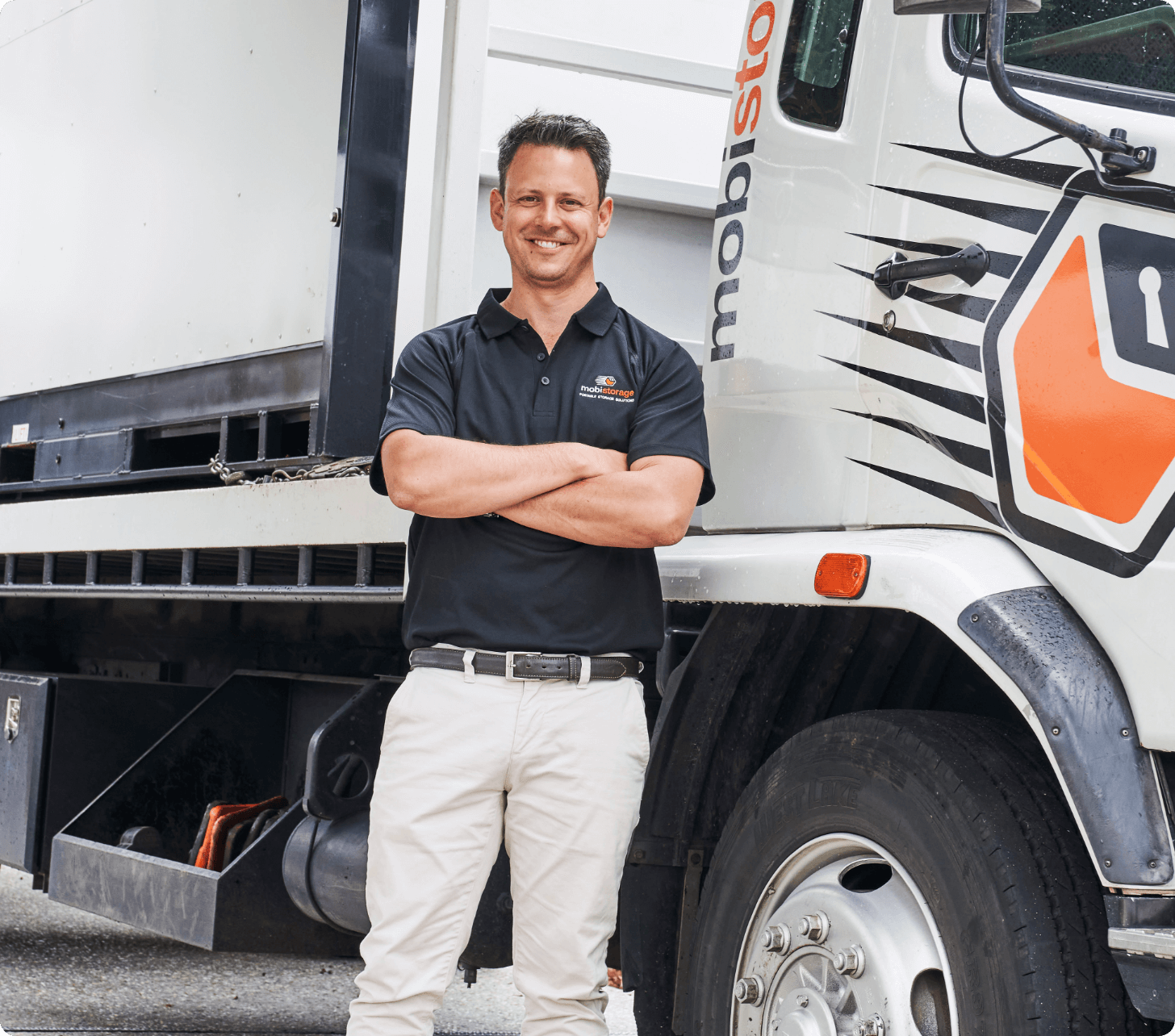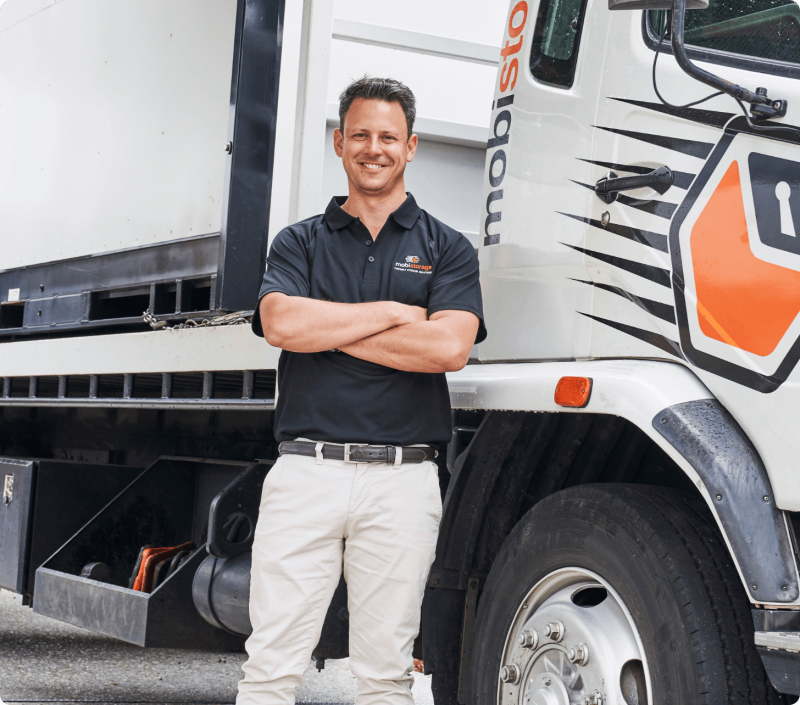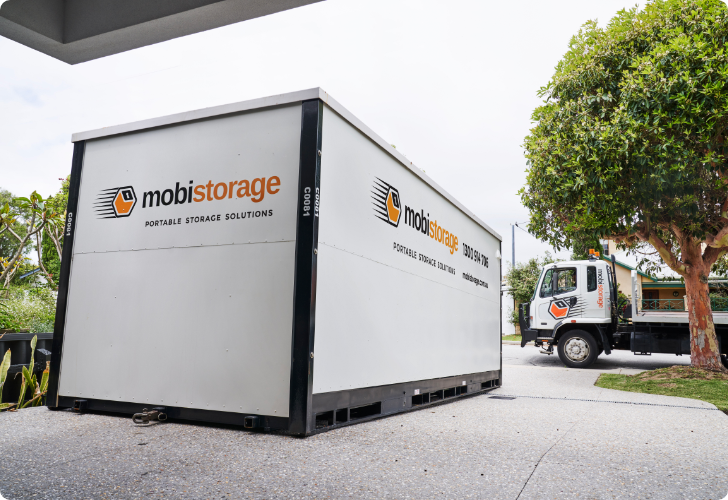 Floreat Home or Business Removals
are Easy with Our Secure
Self Storage/Removal Containers
We'll make your DIY removal in Floreat as easy as possible. Our highly secure, weather- and pest-proof mobile storage containers are perfect for moving the contents of your home or business. They're easy to pack without the need for professional movers—so you save on removal costs by doing your own packing. Plus our mobile storage/removal containers come in three convenient sizes, so you only pay for the space you need. 
Talk to us about the best possible DIY removal solution to suit your needs. Our mobile removal containers are great for:
Self storage during DIY removals

Self storage while you move around Floreat

Simply creating more space with self storage

Self storage units for your worksite
Need house or business removals in Floreat? Get in touch with our friendly team today.
We've got years of experience helping people in and around
Floreat
with
DIY removals
, and we'll gladly answer any questions you may have.
Our
Floreat
Self Storage and
Removals
Services
Mobistorage is the company to use for all your home and business removals in Floreat. Our mobile self storage/removal containers are ideal for those looking to save money by doing their own packing when moving home or office in Floreat.
We offer a secure, convenient and cost effective alternative to many traditional removal companies in Floreat. As removalists and self storage providers, we operate from our secure self storage facility, conveniently located in the industrial area of Welshpool with a self storage network that spans the Floreat area.
Traditional removals can be stressful and expensive, requiring a lot of rushing around, packing boxes, arranging removalists to pick everything up and then more rushing to get things ready for the removalists, sometimes in a very short amount of time.
Save time and money Mobistorage. With us, there is no need to buy and pack boxes or hire trucks or vans to help you move your home or office, and you don't have to rush your packing. If you're relocating your home or business from anywhere in the Floreat area, we can help. We'll bring your mobile storage/removal container right to your home or business premises. You're free to pack everything into your removal container entirely at your leisure. 
You save money on your removal by packing yourself, and you can keep your self storage unit at your place for as long as you like, taking the stress out of the whole moving process. When you're done and ready to move, simply call us to arrange a pick up. We'll come round, collect your packed removal container and move it to your new address. House or office removal sorted!
If you discover you've got less space than you thought at your new home or office, let us know and we'll arrange storage for you at our self storage facility. 
Mobistorage has become a leading removals provider in Floreat, and it's not hard to see why—we take the hassle out of house or office removals. Our mobile self storage/removals containers are delivered to your door, picked up again when you're ready to move, and delivered safely to your new address. 
Mobistorage Makes
Moving
Your
Home or Office
Easy
With Mobistorage, you get a cost-effective, stress-free and convenient home or business removal experience in Floreat. When you choose Mobistorage for your house or office removal, you'll be surprised by just how simple the removal process really can be. 
We understand that moving house or moving your business in Floreat can be stressful, costly and loads of work, which is why we make things as simple as possible. Our home/office removals save you money, give you the freedom and time to pack your items properly without the rush, and provide the option of easily and affordably storing your belongings while you focus on the move. 
Residential & Business
Removalists in Floreat
Hassle-free Home Removals 
Mobistorage provides DIY house removal solutions to people living in Floreat.
As a Western Australian-owned company, we offer convenient, flexible DIY home removals  solutions, ideal for home or apartment owners in Floreat 
Our specially designed mobile storage and removal containers are made of heavy duty steel and lined with bamboo. They're 100% fire-, weather- and pest-resistant. So, you can pack your items with confidence knowing that they will remain in good condition while you move house in Floreat.
Better
Business Removals 
Moving your business is a big deal, and it can be very stressful. On top of all the usual stresses that come with arranging and dealing with removalists, there's the additional stress of ensuring that your business keeps running as usual while you move. The time constraints that go with relying on movers make things even harder. Mobistorage Floreat takes a different approach to business removals.
We'll deliver your moving container right to your business. You save money by packing it yourself, and you can take as long as you like to get the packing done. So, if the business needs your attention, you can put the packing on hold and take care of things before continuing with your move. When you're ready to move your business to new premises, we'll pick up the container, and move it for you. Business removal in Floreat sorted! 
Floreat House or Business Removalists
Get the ideal
removal
and storage solution for your
house or office move
At Mobistorage, you get cost effective, stress free, and convenient home or business removals
Economical, stress free & convenient removals
DIY and save big on the costs of hiring removalists, removals trucks or trailers in Floreat.
Take your time packing & unpacking 
You can take your time packing the mobile container when you move home or business in Floreat. No need to rush all in one day.
Peace of mind knowing your belongings are safe
Move home or office with confidence in Floreat, knowing your belongings have been packed safely and securely by you.
Choose from three different sizes
Choose from three different sizes of moving containers to meet your packing needs – small, medium or large.
Flexible Removal dates
If your home or business removal plans or dates change, you can leave your mobile storage unit securely at your property or store it at our secure self storage facility in Welshpool.
Floreat's one stop shop for all your removal requirements 
We are a one stop shop for all your removal requirements. Ask us about cardboard boxes and removal supplies that we can deliver with your Mobistorage unit.
Get a quote on your self storage needs