24th August, 2021
By Kathryn S
Relocating from one location to another can be more stressful and difficult than one might imagine due to the numerous factors that must be considered. When moving from one house to another many things need to be considered such as storage unit space, how much you need to store and how you're going to move your items from one location to the other. Mobistorage offers clients self storage Perth solutions – below are some important things to consider when choosing your storage provider.
The kind of storage you require, the following factors need to be considered before you choose:
• Size-The size of the storage unit you need is determined by the size of your items. Access the items and calculate the amount of space your items will take up, taking into account the items' height and width. If the items are incompatible with one another, they will take up more space.
• Cost– The cost of the storage unit will be much is determined by the space your items will occupy. If the items are large, they consume more space, and hence it is more costly and vice versa less expensive. Cost is also determined by the period in which you will store the items. Give our friendly team a call today for a quick Mobistorage quote.
• Safety and surveillance– All of our Mobistorage units are safe and secure, made from heavy duty steel they're weather proof, pest and vermin proof, water and fire proof.
• Location-determined on how often someone will be accessing the facility to get the items from time to time. If you store the items, you will not require any time soon, and the location may not be an issue. Cost may also be another factor when it comes to location. Storage facilities within urban tend to be more expensive as compared to the ones outside urban areas. Luckily, Mobistorage provide mobile storage units and we deliver them to your home.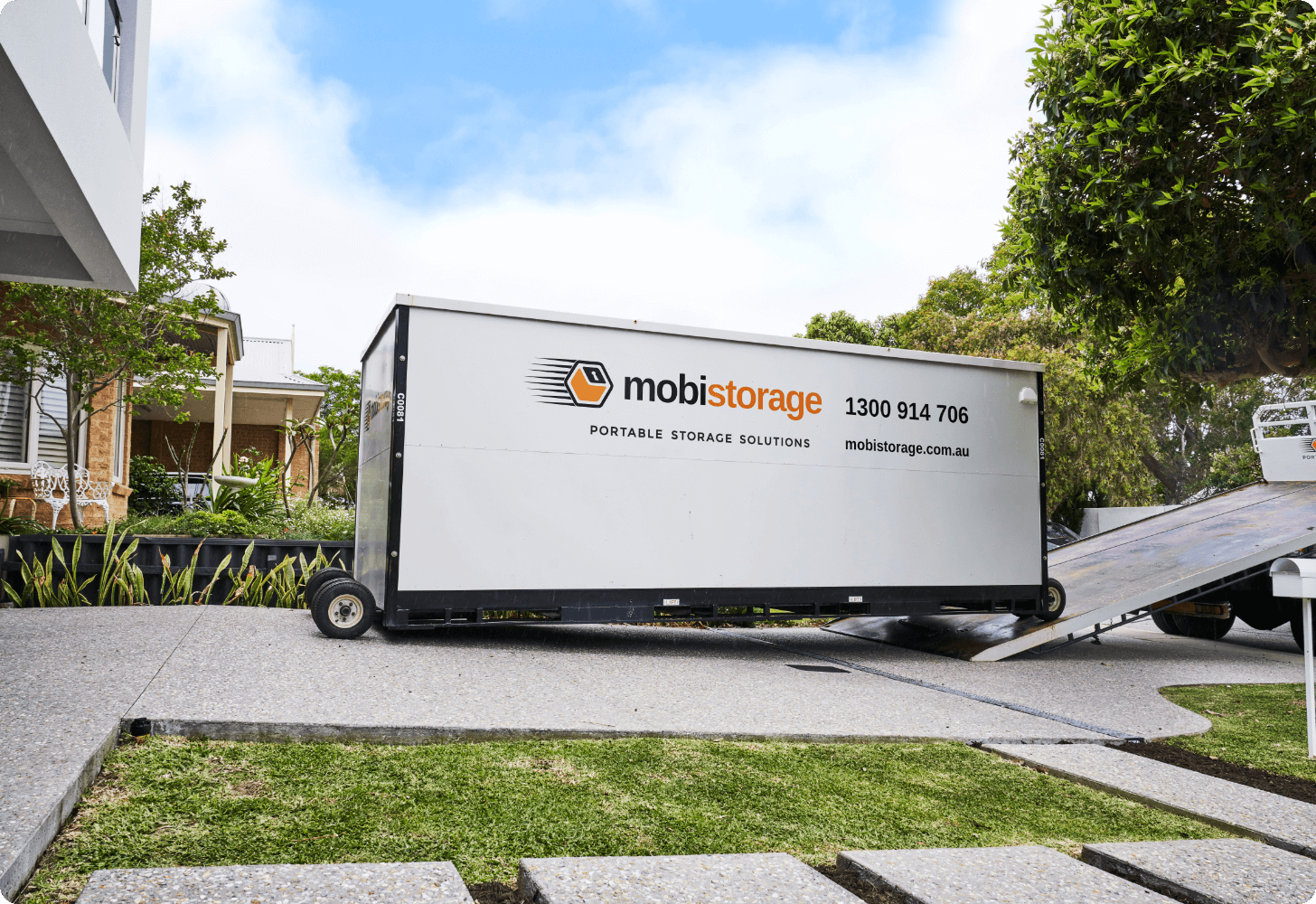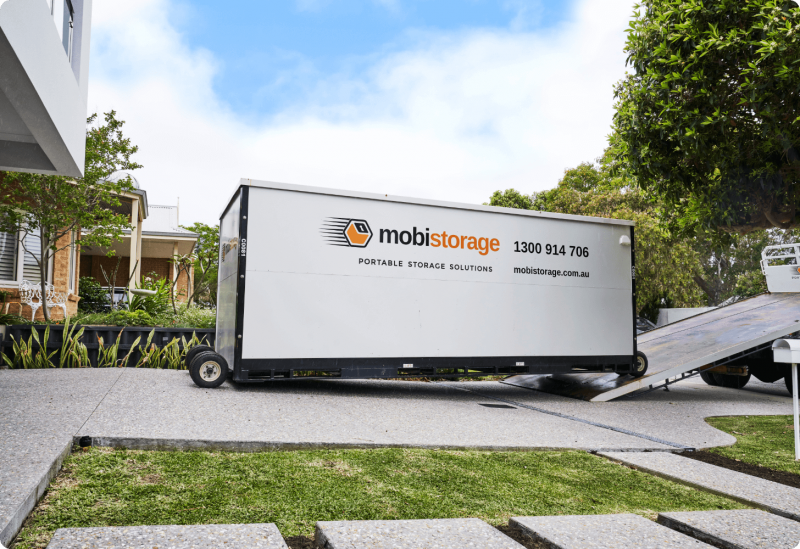 • Convenience- Mobistorage's mobile storage units in Perth are convenient for all customers. We deliver your storage unit to your door, you take as much time as you need to pack it, and then you can either keep it onsite or we'll store it securely for you.