29th March, 2021
By R6 Digital
Interior designs have changed rapidly in recent years because of the introduction of new design technologies that have improved the quality of interiors that can be built. Accurate 3D modeling and the use of computations to choose colours, materials, and other design elements have improved interiors in ways that were very difficult to achieve in the past.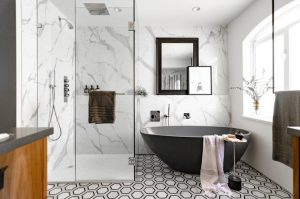 Additionally, many new bathroom designs have become popular in recent years because of a broad range of factors, including social media and new technologies. Thankfully, anyone can take advantage of the design improvements that have been achieved in recent years. Read on to learn how you can improve your bathroom with some of the design trends that have become popular in 2021.
Natural Designs
One of the most important design trends that has emerged in recent years is known as biophilia, or the use of nature to provide residents with a more engaging and luxurious experience. It was only in recent years that people have been able to live in the completely unnatural environments that steel buildings and modern homes can provide. As a result, using natural elements in the right way can provide residents with a rich sensory experience by helping them to feel more connected to nature. Biophilia is especially powerful in bathrooms that contain spa-like elements and natural stone materials.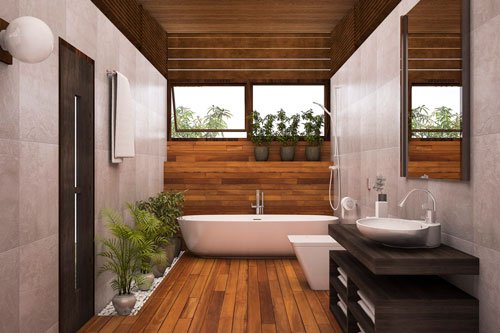 Green Design Themes
Many of today's homeowners are designing their bathrooms in ways that feel like they are in nature. Since natural environments usually have forests or green grass, homeowners can provide the ultimate natural bathroom experience by painting their cabinets, doors, or molding in bold green tones. Bathrooms can then be designed around these bold green objects by adding live plants and wooden accessories. Green-coloured amenities also compliment wooden floors and natural stone walls. To give your bathroom an exotic and luxurious appearance, consider how bold green colors could help to bring your bathroom to life.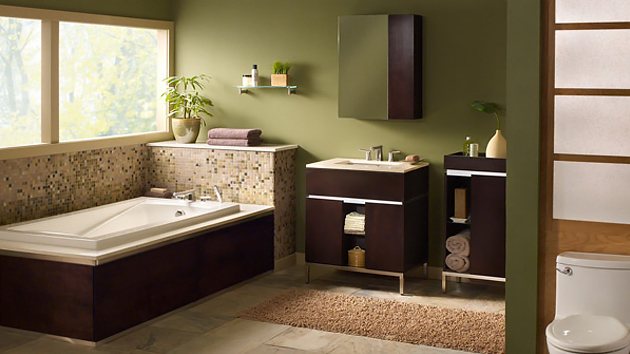 Smart Amenities
High-tech amenities have become widely available in luxury hotels in recent years. Heads-up displays in mirrors, integrated USB charging stations, and water temperature displays are often seen in luxury bathrooms. However, these smart features are no longer the novelty they were only a few years ago. Today, anyone can buy the products that make smart bathrooms possible for a relatively inexpensive price. As a result, anyone can build a smart bathroom by learning about the technologies that are available and by installing these products in the right places. Making full use of smart technologies can enable you to get more out of your time in the bathroom while providing a luxurious touch for guests.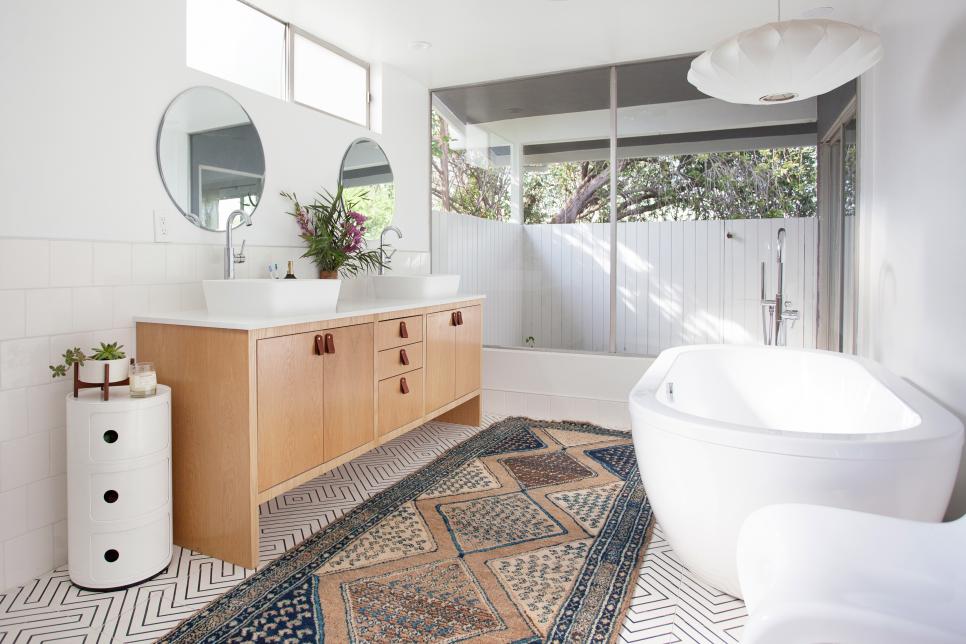 Renovating in the Right Way
When you renovate your property, it is important to stay organised. Making use of self storage in Perth can help to reduce clutter while you remodel your bathroom. Instead of making a mess in adjacent rooms while your bathroom is being remodeled, you can use third-party storage in Perth to get the items in your bathroom out of your way. Storage in Perth is relatively inexpensive, and it can be used on a flexible basis to meet your needs throughout your project.